back from Zanzibar
It has been very quite on my blog the last 3 months. Thank you so much for your patience and visiting the site today. The reason why there haven't been new posts? Well, I needed to test a burger on Zanzibar!
Ok, that is only half of the truth. First I needed to concentrate completely on my final law exams. Suddenly it felt like the day did not have enough hours to take pictures of my food and test new burgers. And after the exams in September we went on a beautiful holiday on Zanzibar. 30 degrees (Celsius, of course), sunshine and a little beach just for us. Exactly the way I wished it would be.
The most excellent dinner in a restaurant was served to us in the capital of Zanzibar on the roof top of the Emerson on Hurumzi in their Tea House Restaurant. It is certainly worth a visit, if you happen to be in Stonetown (please reserve a few days in a advance). Leaned against comfy pillows one tasty course after another was served to us.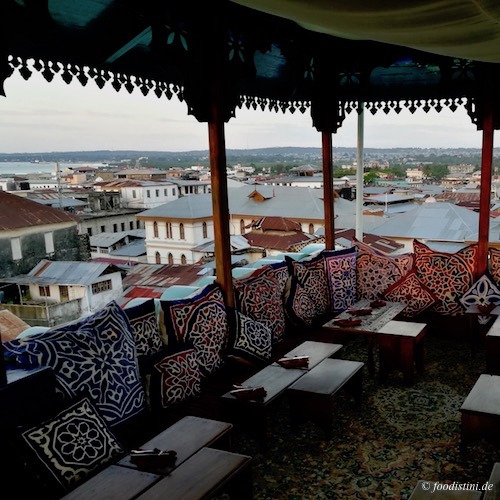 Starting of with fish, for the main course a mixed platter and for desert meringue with passion fruit. It was incredibly tasty and fantastic to get to know the local kitchen traditions. In the intervals between courses there was music and singing and (thankfully) explanation of the song texts. Main theme by the way: love.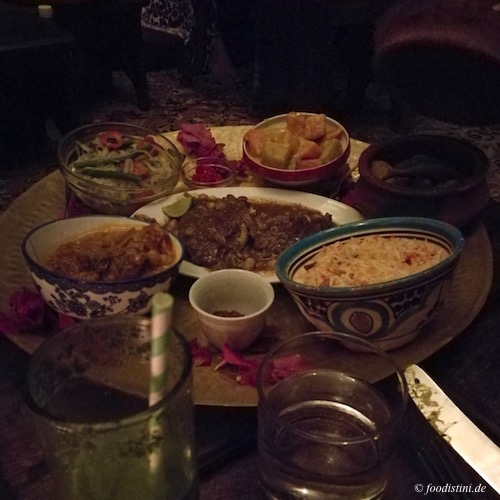 The whole dinner was based on a zanzibari wedding banquet. The singer had a traditional shawl – a kanga – with her. These always are embellished with a little message, designed to attract the attention of others. And the message of her kanga was "love is the light of live". A beautiful statement, which I agree with wholeheartedly. I am so thankful for all the support during my exams from all sides and the beautiful experiences with my boyfriend during our vacation.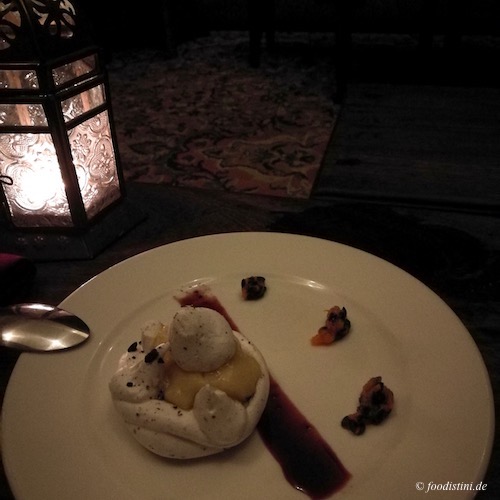 Because there was not only a final exam we went through together. No, also countless wonderful moments during our time at the resort. Walks along the beach. Sunsets in Africa. Naps under palm trees. Ripe fruits every day for breakfast and dinner. Watching wild dolphins from a boat. Or feeding small crabs in a mangrove forest with leaves.
And on top of all these great experiences, there was of course this Bacon Burger: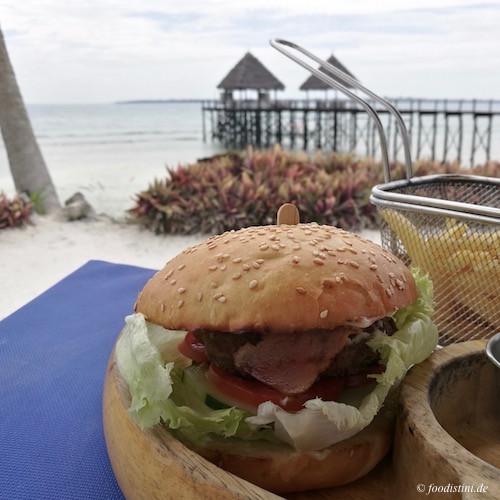 The patty was mixed with small carrots and leek pieces. And besides salt and pepper someone added a big spoon full of mixed spices. It did not quite taste like the burger patties I am used to, but it wasn't dry and the meat flavor was actually brought out quite well. – 4 out of 5 points
The bun itself was homemade and a tad stale. But well toasted, with a beautiful crust and some juice from the patty it was actually good. – 4 out of 5 points
The toppings were a classic combination of crispy bacon, cucumber, tomato, salad and mayo. It is hard to mess up here. Especially since they did not put the cucumber right next to the meat so it couldn't heat up (because who likes warm cucumbers? I don't). – 4 out of 5 points
I ordered with relatively low expectations regarding the burger. To be honest, I only though the picture would be a funny explanation for the blog hiatus. But as it turns out, the burger was surprisingly good. So if you happen to be on Zanzibar and looking for a burger: I can recommend with a good conscious the Bacon Burger at the Fruit & Spice Wellness Resort. Of course you should also use this opportunity to enjoy a beautiful and relaxing stay there as well.
Atmosphere: 5 out of 5 points
Burger: 4 out of 5 points
total: 4,6 out of 5 points
(Atmosphere + food x 2) / 3
Fruit and Spice Wellness Resort
[I tested the hotel and restaurant without their knowledge, so the articel describes my very own impression]